In October 1921, a JOINT representative from United States came to Belarus with an inspection of Jewish life, because it was a very difficult time when Jewish institutions tried to survive. When he was meeting and talking to people in various towns and shtetls of Belarus, some of them requested to find their relative in America so they can immigrate there too. Upon return to the US, the representative produced a report of his inspection where he indicated the names and addresses of people in Belarus who were trying to find their US relatives.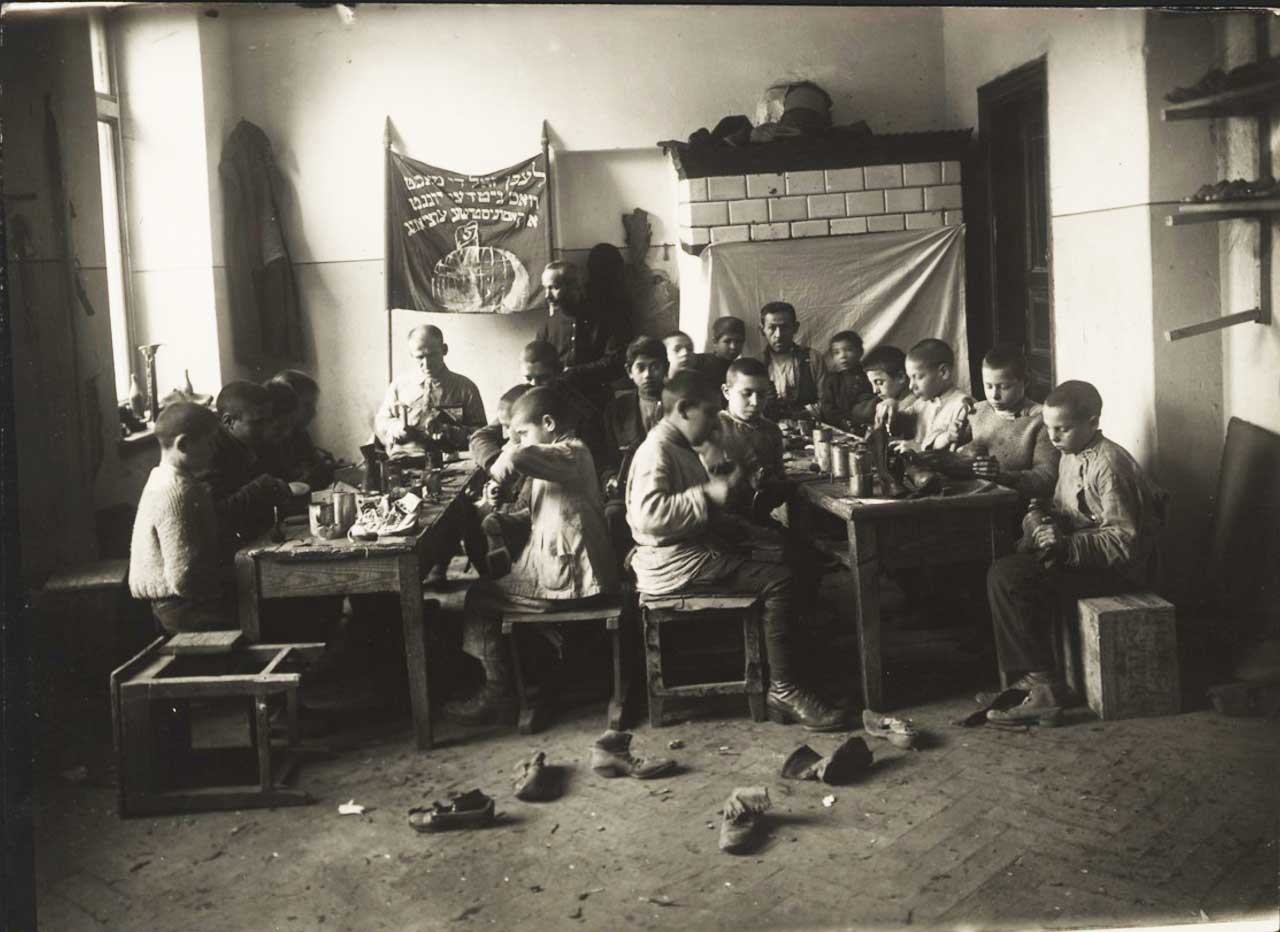 1922 Minsk – Shoemaker course for Jewish boys financed by JOINT
We are publishing part of this list, which includes Jewish residents of MINSK, SLUTZK, PARICHY, RAKOV, MIR, RUBEZHEVICHY, SAMOKHVALOVICHY and PLESCHINITSY.