By 1914, the Minsk Jewish population was 45,103, a little less than half of the total population of Minsk (106,673).  At that time in Minsk, sales and services were controlled by Jewish people. 78% were store owners, 72% were truckers, 94 % were tailors and 86% were shoemakers. With the Russian Empire's growing economy, new hotels opened in Minsk. By 1914, there were 25 hotels, 24 of which had Jewish owners. At that time, the hotels offered "all modern amenities", such as hot water, phones, floral deliveries, transportation from the hotel to the Minsk railroad station and restaurants on hotel premises.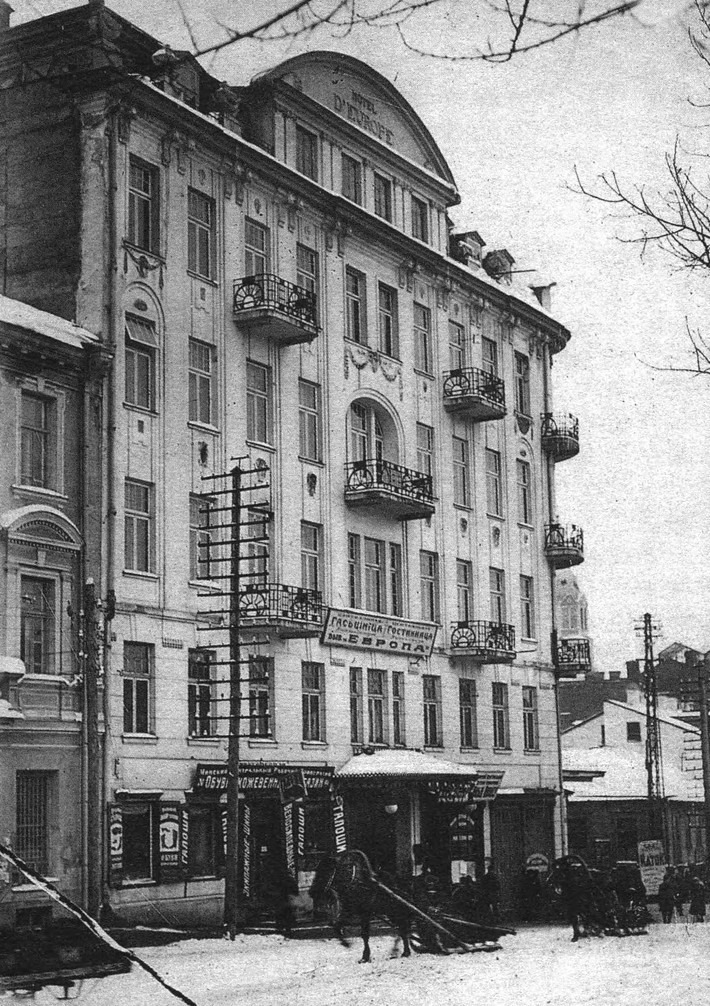 Hotel Europa in the year of 1921
The following last names are mentioned among the hotels' owners listed: Yeruzalimchik, Likhterman, Shapiro, Sutin, Savitskiy, Dreitzer, Maisels, Shwartz, Polyak, Khashin, Shifrin, Futera, Levin, Kruger, Gordon, Danishevskiy, Rozin, Rozental, Saulevich, Bentzman, Belmovich and Tomchin.
Below is a detailed list of Minsk's hotels including their addresses and numbers of rooms per hotel: