Within the Pale of Settlement, horticulture was not a typical Jewish enterprise or field of endeavor.  There were several obstacles to establishing a horticultural business.   Not only were Jews' rights to own land limited, but they also needed a significant amount of capital for the initial investment and beyond.  In addition, uncontrollable natural causes and weather could heavily impact the harvest.
In the Mogilev guberniya archives, we recently discovered a document listing twenty-three (23) Jews who earned their livings as horticulturists.   However, the document indicates that there were almost 1,400 horticulturists in Mogilev guberniya.  Most of them grew a variety of fruit tree species, e.g. apple, pear, cherry and plum. The apple tree was the most popular. In 1911 the highest concentration of Jewish horticulturists was in the town Gomel.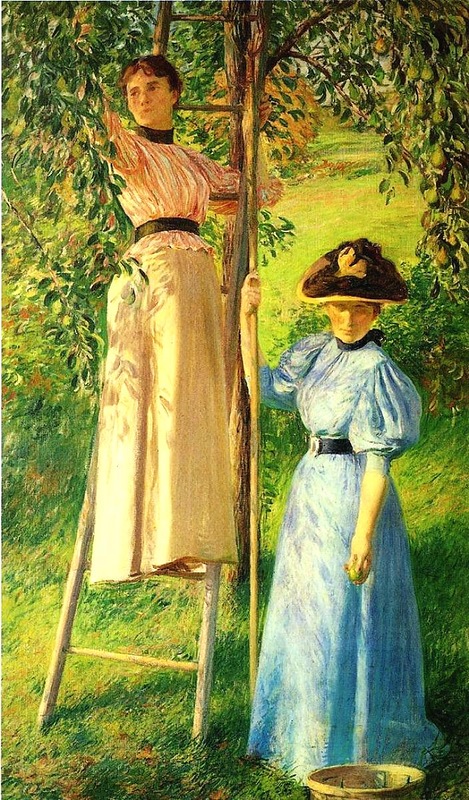 The list contains the following surnames: LEVITIN, KAPLAN, BIBERSHTEIN, BEREZIN, TYOMKIN, KHAVKIN, BYKHOVSKY, GUREVICH, DOBKIN, ITKIN, LOV'YANOV, POLYAKOV, PERLIN, UFLAND, PLATNER, CHERNYAVSKY, MITELMAN, GANELIN, SLONIM, BLUMKIN, KATZ, PERNIK.